Nobel Biocare All-on-4
Benefits of All-on-4®
Speed: Full-arch rehabilitation with only 4 implants (normally 6–8) and a possibility of immediate loading of the dentition (or by the next day). Our patients are provided with provisional "fixed" teeth in one day.
Precision: The method is highly precise. Our patients get used to their new teeth very quickly without the need for often complicated and expensive jaw augmentations.
It is a treatment for the edentulous jaw with implants and it enables the patients to get rid of uncomfortable removable dental plates.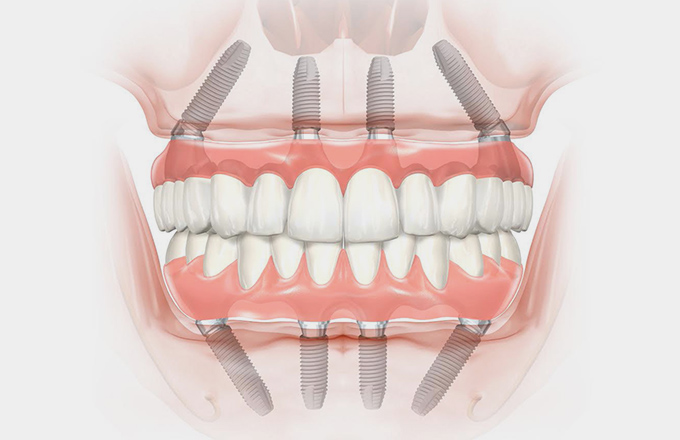 Order yourself